The 7th Vietnam-Japan Supporting Industries Exhibition" as a platform for Japanese and Vietnamese companies in the supporting industries to network and meet with potential business partners who can compliment's their business operations.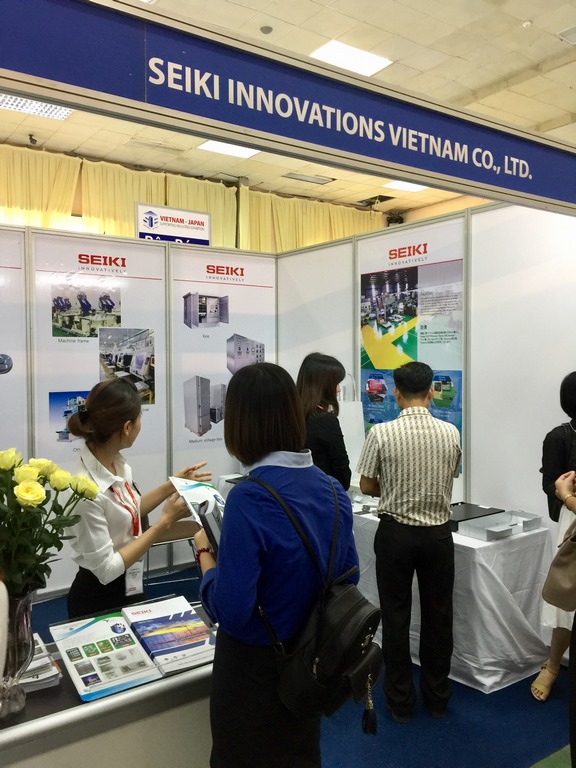 One Japanese company which has presented its products for the past five years described his impression in the following way: "Compared to previous times, more and more local suppliers understand and meet the requirements demanded by Japanese companies." Many other Japanese participants saw remarkable progress by local companies first hand through this exhibition. From Vietnamese participants, positive determination for further growth was shown, with comments such as "This fair offers an opportunity not only to find new customers but also, by showing our products, to be able to identify the needs of Japanese manufacturers," and "Through a close look at real products that Japanese companies are interested in and by having business talks with them, we can learn about their advanced technology."
Vietnam-Japan business matching expected to further develop
For Vietnamese companies, the track record of their supply to Japanese companies plays an important role in helping them to develop and improve their reliability. In this regard, Vietnamese suppliers also gave us comments such as "When starting business with Japanese manufacturers, we received guidance related to technics and management methods, which in turn builds up skills in our company as well as expands our supply capability," and "The trading record with Japanese companies helped us earn trust from other entities when we began business with them." Vice Minister Chan Tuan Anh of Industry and Trade also expressed his high expectation for more active partnership with Japanese companies in his address for the opening ceremony, stating that "From the perspective of fostering supporting industries of our country, there is a growing demand for business matching between Vietnamese and Japanese companies."
Contact Us
Ready to make your vision reality?
Our team of innovators is ready to bring your idea to life with accredited, safe and professional execution.